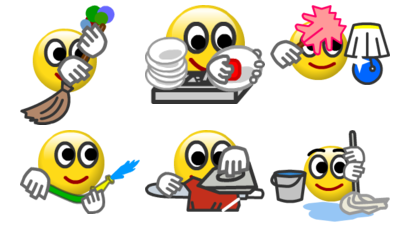 (CHORES)
-
Posao-tema smajlića
OGRANIČEN
Chores je smajlić power i zagrljaj power.
Slanje zagrljaja u glavnom chatu košta 10 xats po zagrljaju i ukupno 20 zagrljaja se može poslati u toku 24 sata.
Slanje zagrljaja u privatni razgovor je besplatno i nema ograničenja za upotrebu.
Možete poslati zagrljaj određenom korisniku i pokazati ga na glavnom chatu.
Da biste to uradili, pošaljite sljedeću komandu u privatni razgovor; to košta 10 xats: /hugall hug_ime.
Slanje zagrljaja:
/hug clean Vaša poruka ovdje#izborni kod boje
Template:Img is only allowed in User: namespace. Use [[File:]] (more on that
here
) or
Template:Gallery
on articles instead.
Smajlići